Are We There Yet? A Journey Around Australia
September 27, 2016
Meanders around Australia.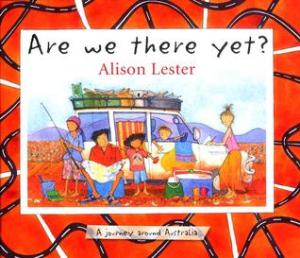 No real point. It's a descriptive thing. It's just a little girl telling the story of a trip around mostly the coast of Australia. It's pretty long. It's kind of like somebody telling you about their vacation. It's a little more interesting than that, because you sort of get to see some of it through a little kid's eyes. But it reminds me of when my parents want to show me the slides of their vacation. No thanks, Mom. No thanks, Dad. It's not nearly as interesting to me as it was to you. I guess it's based on her real-life travels, but I'm not sure whether she was a child or an adult at the time.
I don't even think it would be that much more interesting to me if it was set in America rather than Australia. It could be a trip around my hometown and I still don't think it would be that interesting. Well done for what it is.
Number of words on a typical page
60
Amazon Link
https://www.amazon.com/Are-There-Yet-Alison-Lester/dp/1929132735
Goodreads Link
https://www.goodreads.com/book/show/912131.Are_We_There_Yet_