A book about nothing, nothing, and also nothing.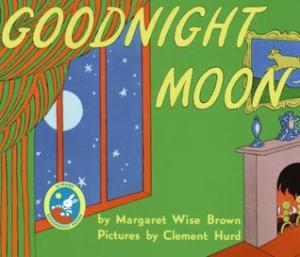 Goodnight X, Goodnight Y. That's pretty much it. A little bunny is going to bed and saying "goodnight" to every frigging thing in his house. And outside of his house.
This book bores me to tears. It's not bad, but it's not interesting. It's just a list. This would be more interesting than a list of bullet points than a book. The pictures are very dated and not that interesting to look at. Nothing happens. It's not really a story. It doesn't go anywhere. It doesn't have very many words, which I guess is a good combination with the lack of story. If it had more words it would just be even more boring.
Number of words on a typical page
10
Amazon Link
https://www.amazon.com/Goodnight-Moon-Margaret-Wise-Brown/dp/0064430170
Goodreads Link
https://www.goodreads.com/book/show/32929.Goodnight_Moon