Dragon Dancing
May 12, 2017
Subheader:
The best thing about dragons is nobody can tell you you're making them look wrong.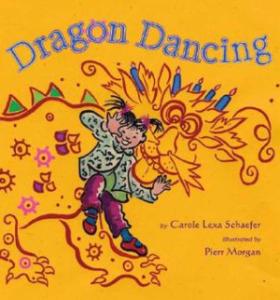 Review:
It's cute. There's a class full of young children, possibly kindergarten age, and they're playing with paper. It's Mei Lin's birthday, and they make crafts and take some string and construction paper and feathers and things and they make a dragon. Then they all go out and have a dragon dance, and then they come back for the snack. The end.
It's just little kids playing together. Their dragon is inspired by the Chinese style of dragon. It kind of makes me think of the traditional Lion Dance that I'm more familiar with. It's just kids having fun together and making something bigger than they are and playing with it, and having fun with their imaginations.
Number of Words on Typical Page