Probably more for grandpas than grandkids.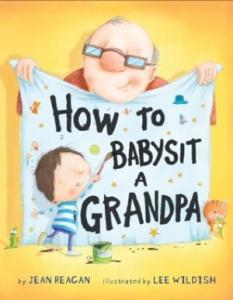 Cute. It's pretty much what I expected. A little silly, a little sappy. Kind of an instruction book of how to babysit a grandpa, like what to feed him, how to play with him, what to do when it's time for his nap, that sort of thing. Just silly things.
It's bright and lighthearted. There's not much to it. There's no real message. It's just a fun, silly book.
Number of words on a typical page
40
Amazon Link
https://www.amazon.com/dp/0375867139
Goodreads Link
https://www.goodreads.com/book/show/12663253-how-to-babysit-a-grandpa