My Cold Plum Lemon Pie Bluesy Mood
March 4, 2017
Subheader:
Feelings... nothing more than feelings...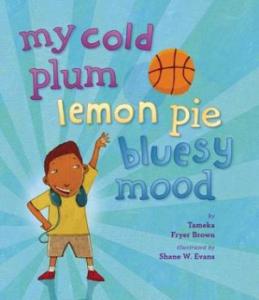 Review:
It follows the day of a little boy and the different things that happen to him in a typical day. He equates his feelings with colors almost like synesthesia. For example, when people are mean to him, he feels grey or black.
The book is written in prose poetry, and the language is very supportive of all feelings being acceptable as long as nobody gets hurt. It's okay to enjoy time to yourself as well as enjoying being with others. Sometimes your family members are kind of jerky to you, especially siblings, but they still love you anyway.
Number of Words on Typical Page