Winter
October 24, 2017
Subheader:
Doesn't overreach itself.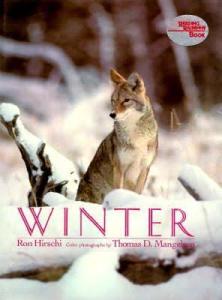 Review:
It doesn't try to do much, but what it does, it does well. It's prose poetry about wintertime and the different animals and how they deal with the winter. It has a lot of great photographs of the animals that will interest lots of different kinds of people. It's not very long, but it's efficient. It's fairly basic and straightforward, without excessively flowery language. The language is pretty, but not ornamental, and that's one of the reasons it's so short.
It's not great, but it's decent. There's just not much to it.
Number of Words on Typical Page